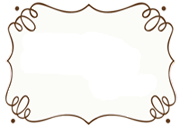 Monday is getting brighter and brighter by the minute!! I didn't sleep worth diddly last night... had to deal with a longer than usual furnace guy this morning... my son "might" be getting another "bug"... and then... I just saw that I WON over at
Frosted Designs for sketch 27!!
Yay!! I am very excited!
I won the November Kit from
Leanne with Artful Delight
. I have the October kit and I have sooo much left still. You can see a layout I created using that kit
HERE.

Here is my layout that won! :-)
Frosted Designs
has another "Sketch along Tuesday" starting tomorrow. Definitely check them out! I have to say I have been quite inspired!